In this article, we will tell you everything you need to know about Abilify 5mg 28 Tablets
in Turkey.
Continue reading for more information.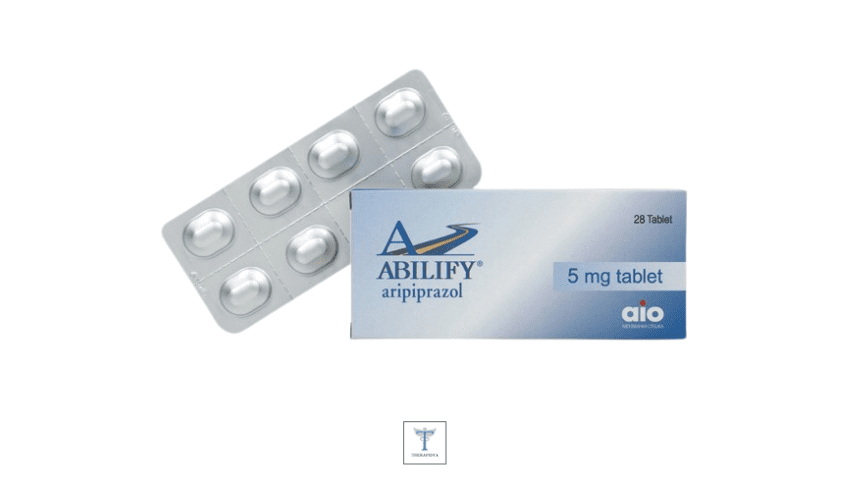 Drug Information
Drug Name:
Abilify 5mg 28 Tablets
Company:
Abdi İbrahim Pharmaceuticals
Active ingredient:
aripiprazole
ATC Code:
N05AX12
Public Code:
A11842
Barcode:
8680683010132
Previous: 8699726014402
Price:
202.54 TL
Prescription Type:
Regular Recipe
e-Prescription:
Active
Recruitment:
Get your medicine only from the pharmacy!
Abilify 5mg Price
Abilify 5 mg 28 Tablets, medicine price: VAT included sales announced by IEGM (TİTCK) affiliated to the Ministry of Health of the Republic of Turkey as of 20.12.2022 price 202.54 TL is This drug, with barcode number 8680683010132, offered for sale by Abdi İbrahim Pharmaceuticals, is in the Original drug class in the Original/Generic/Twenty Years classification.
Category of Abilify 5 mg 28 Tablets
Nervous System – Psycholeptics (Psychological Drugs) – Antipsychotics – Other Drugs – Aripiprazole
Abilify 5 mg 28 Tablets Active Ingredient
Aripiprazole, the active ingredient of Abilify 5 mg drug, with its original name aripiprazole The National Library of Medicine registration number (CAS No) is 129722-12-9, its molecular weight is 448.38538 g/mol, and its formula is C.23H27cl2N3HE IS2 is Pregnancy / pregnancy category of aripiprazole substance is C, drugs containing this active substance are taken by one of the oral and intramuscular injection routes.
Chemical Structure Picture for Aripiprazole, the main active ingredient of Abilify 5 mg:
Please note that the information provided on this website is for informational purposes only. It is not intended as a substitute for professional medical advice, diagnosis, or treatment. Therapidya does not take any responsibility for the accuracy or reliability of the information provided on this website or for the consequences of self-treatment with the medicines described. Always seek the advice of a qualified healthcare provider if you have any questions about a medical condition or treatment.
This post is also available in: العربية (Arabic) Français (French) Deutsch (German) Русский (Russian)