Dermatologists are medical doctors who specialize in the diagnosis and treatment of skin problems. They are experts in skin cancer, psoriasis, eczema, rosacea, and other skin diseases. Some dermatologists also specialize in cosmetic procedures such as Botox injections or laser hair removal.
The skin is the largest organ of the body and it is in constant contact with the environment. Skin conditions affect your quality of life, how you feel about yourself, and how you interact with other people. There are a lot of skin conditions out there, and it's important to find a dermatologist that can help you manage your condition. Someone with the proper skills and knowledge to help you get back to feeling your best.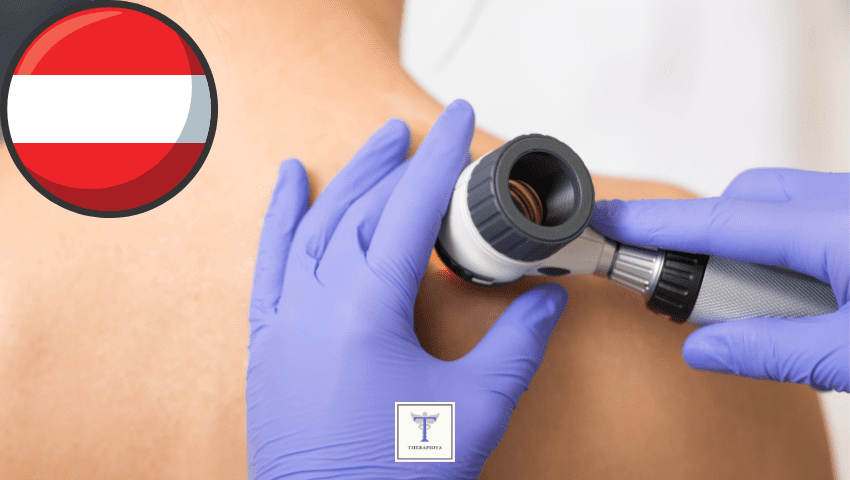 Best Dermatologist in Austria
Dermatologists are the specialists who diagnose and treat common skin conditions. They also provide recommendations for how to avoid skin problems in the future.
Also read: Top 20 Countries With the Highest Doctor Salary
Dermatologists are highly trained doctors who need to go to medical school for four years before they can specialize in dermatology. They must then complete an internship and residency of three years. (Also depends on the country.)
Dermatologists recommend the following:
Sunscreen with SPF 30 or higher, especially when using a tanning bed
Wear sun protective clothing like hats, sunglasses, long sleeves and pants
Use broad spectrum insect repellents on exposed skin
Stay out of the sun during peak hours (10am – 4pm)
Also read: Best 11 Austria online shopping sites
Here are some things to consider when choosing a dermatologist:
The location of the dermatologist.
The qualifications of the dermatologist.
The experience of the dermatologist.
Whether you want to see a male or female doctor.
Whether you want to see a doctor who speaks your language.
| | | | |
| --- | --- | --- | --- |
| | Name | Location | Health Insurance Companies |
| 1 | Dr Florian Weber | Innsbruck | All health insurance companies and private |
| 2 | Dr Meykadeh Nuschin | Dornbin, Vorarlberg | ÖGK BVAEB SVS |
| 3 | Dr Guggenberger | Schwechat | ÖGK BVAEB SVS KFA |
| 4 | Dr Christina Ambros-Rudolph | Graz | Private |
| 5 | Dr Manfred Fiebinger | Salzburg | ÖGK BVAEB SVS KFA |
| 6 | Dr Walter Waldl | Wels | ÖGK BVAEB SVS KFA |
| 7 | Dr Michael Sigmund | Salzburg Dermapoint | Private |
| 8 | Dr Nikolaus Schicher | Klagenfurt | Private |
| 9 | Dr Vera Kaier | Eisenstadt | Private |
| 10 | OA Dr. Rudolf Moshammer | St. Pölten | Private |
| 11 | Dr Birgitt Hantich-Hladik | Salzburg | BVAEB SVS KFA |
| 12 | Dr Nadja Gobara | Waidhofen/Ybbs | Private |
| 13 | OA Dr. Alexander Mlynek | Bad Leonfelden | Private |
| 14 | Dr Felix Weishengruber | Vienna | Private |
| 15 | Dr Julia Lämmerhirt | Vienna | Private |
| 16 | Dr Kaan Harmankaya | Vienna | Private |
| 17 | Dr Karla Roka | Vienna | Private |
| 18 | Dr Verena Lackner | Vienna | Private |
| 19 | Dr Johanna Latzka | Vienna | Private |
| 20 | Dr Nicole Herzog | Vienna | ÖGK BVAEB SVS KFA |
| 21 | Dr Eva-Maria Putz | Vienna | All health insurance companies |
| 22 | Dr Daniela Wechdorn | Vienna | ÖGK BVAEB SVS KFA |
| 23 | Dr Verena Beck | Vienna | Private |
| 24 | Dr Judith Hutterer | Vienna | Private |
| 25 | Dr Alice Pinc | Vienna | Private |
| 26 | OA Dr. Markus Dawid | Vienna | Private |
| 27 | Univ.Prof. dr Florian Roka | Vienna | Private |
| 28 | Dr Oliver Kandl | Vienna | ÖGK BVAEB SVS KFA |
| 29 | Dr Eva Wegrostek | Vienna | Private |
| 30 | Dr Patricia Gill-Figwer | Vienna | ÖGK BVAEB SVS KFA |
| 31 | Associate Univ.Prof. dr Rainer Kunstfeld | Vienna | Private |
| 32 | Dr Verena Bauer-Pohl | Vienna | All health insurance companies and private |
| 33 | Dr Margit Meidinger | Vienna | Private |
This post is also available in: العربية (Arabic) Dansk (Danish) Nederlands (Dutch) Français (French) עברית (Hebrew) Italiano (Italian) Polski (Polish) Română (Romanian) Русский (Russian) Türkçe (Turkish) Español (Spanish) Български (Bulgarian)